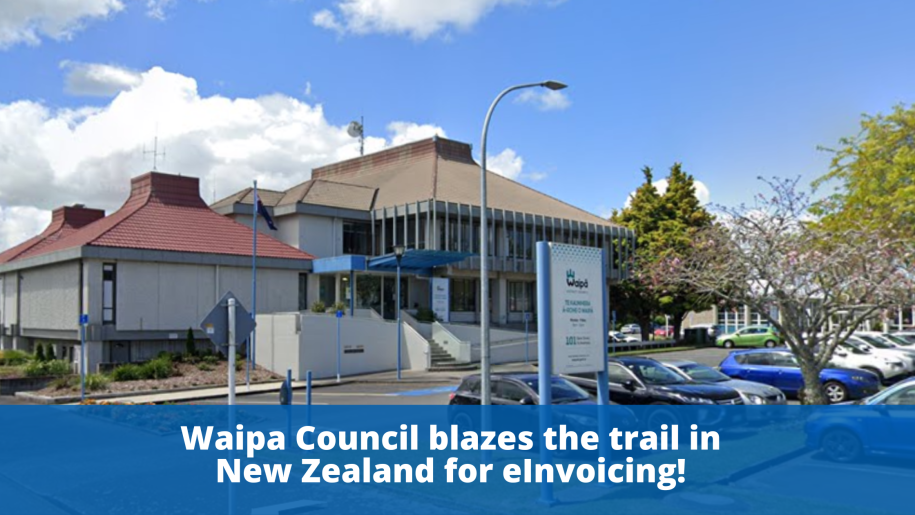 The Waipa District Council recently became the first Council in New Zealand's North Island to join the Peppol eInvoicing Network.
By partnering up with leading eInvoicing Service Provider, Link4, the Waipa District Council was able to go live with eInvoicing within 2 weeks. Since the successful implementation phase, the Council is able to have invoices directly delivered to the Council's ERP Platform, TechnologyOne.
A noteworthy aspect of this project is the implementation of Link4's 'Business Rule and Validation' functionality which ensures that the information on the invoices received is accurate and as required by the Council. As a result, this functionality has aided in the automation of the invoice-receiving process within Waipa District Council.
"In our experience, eInvoicing has always allowed an organisation to experience a more time and cost-efficient way to handle invoicing. We are excited to enter into partnerships with forward thinkers like Waipa District Council as they join the eInvoicing network in New Zealand," explained Link4 CTO, Sam Hassan.
Another unique aspect of the Waipa District Council project is that Link4 and EzeScan (an experienced Information-capture and Business Process Digitisation Solution Provider) came together to provide the Council with a document-capture solution that further improved their new eInvoicing process.
"We have seen local government entities around the world take on eInvoicing, and we are optimistic that more New Zealand councils will also adopt eInvoicing in 2023," shared Link4 CEO, Robin Sands. "But it is not just councils – they help the local community benefit and the network to grow. We are also looking forward to assisting more local businesses to adopt eInvoicing and embrace the countless, business-evolving benefits it offers."
Link4 supports any size business or government entity to join the eInvoicing network in New Zealand.
About Link4
Link4 is an award-winning, Peppol-certified Access Point that provides seamless eInvoicing services throughout New Zealand, Australia, Singapore, and the United Kingdom. In addition to their leading position with government clients, Link4's user base also includes large enterprises and thousands of small businesses that use Xero, MYOB or QuickBooks as their Accounting system.