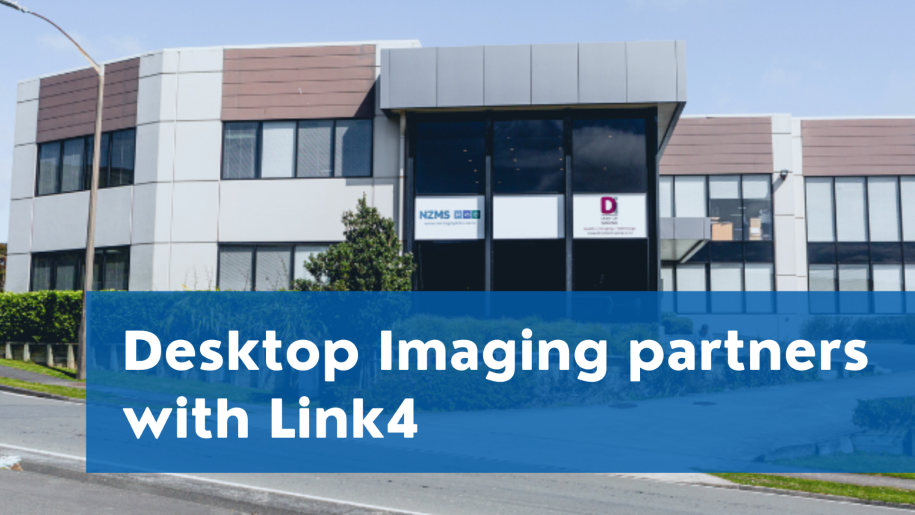 Local Government can now be at the forefront of technology for one of their key everyday processes. Councils can protect their communities from invoice scams while supporting efficiency through access to both traditional and cutting-edge invoice delivery services via this new partnership announced today.
Desktop Imaging is a renowned New Zealand company that has continued to hold a reputable position as a Business Process Solutions provider. They have joined forces with leading Access Point provider Link4, with the aim of assisting their valued clients to become eInvoicing ready with little effort.
A key segment of Desktop Imaging's customer base are councils. Link4, as a Ministry of Business, Innovation and Employment (MBIE) and Peppol accredited eInvoicing service provider, has substantial experience in handling numerous eInvoicing implementation projects for the private sector as well as for all levels of government organisations – including councils.
"Once the initial discussions were complete with Link4, we were keen to get started", said Desktop Imaging General Manager, Malcolm Davidson. "We are already aware of the sustainable benefits eInvoicing offers, so we look forward to creating more opportunities for our valued customers through Link4 eInvoicing and helping them achieve greater efficiencies in their invoicing processes."
Through this partnership, Desktop Imaging can offer their customers seamless and swift eInvoice sending and receiving facilities via the Peppol eInvoicing network. Security and efficiency of the invoicing process are attributes many organisations can benefit from, including councils that deal with local suppliers and community businesses.
"eInvoicing is gaining significant traction in New Zealand", explained Link4 CEO Robin Sands. "We are excited to enter into a partnership with Desktop Imaging, who are forerunners in the digital workplace solutions field, and help strengthen the foothold of eInvoicing in the private and public landscape of New Zealand."
About Link4
Link4 is an award-winning, Peppol-certified Access Point that provides seamless eInvoicing services throughout Australia, New Zealand, Singapore, and the United Kingdom. In addition to their leading position with government clients, Link4's user base also includes large enterprises and thousands of small businesses that use Xero, MYOB or QuickBooks as their Accounting system.
Desktop Imaging
By partnering with leading technology companies, Desktop Imaging enables customers to embrace the benefits of a digital workplace through a suite of solutions, including Accounts Payable as a Service. With 20-plus years of experience and a team of 50 employees, Desktop Imaging remains at the forefront of innovation and technology.