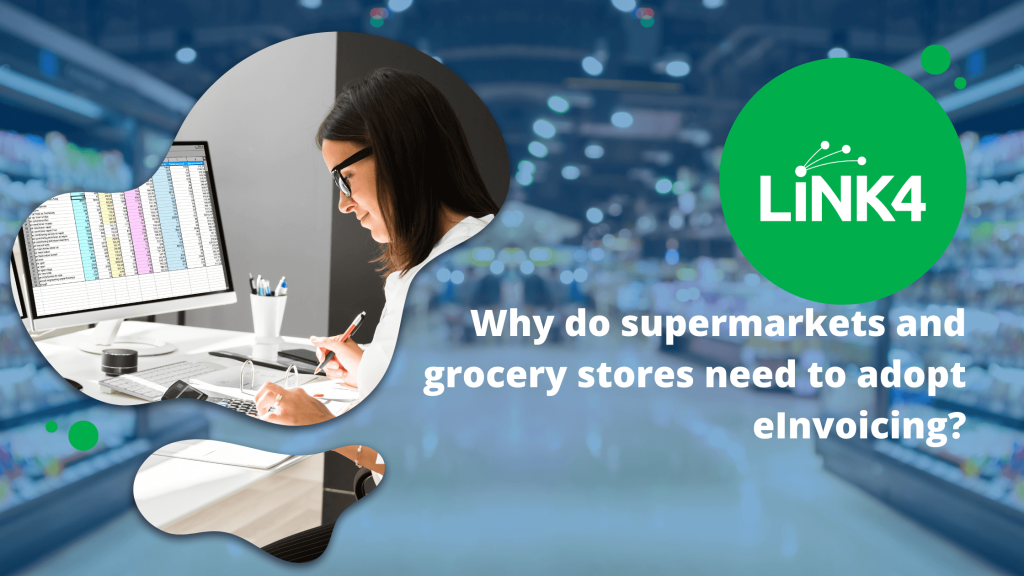 Are you committed to making your store more efficient but need help with the time-consuming and chaotic invoicing tasks? Retail stores can streamline their procurement operations by switching to eInvoicing, despite having to deal with numerous suppliers, different approval processes and massive amounts of invoice data.
The benefits of eInvoicing for your business
Improve Supplier Relationships: eInvoices are typically processed up to 3x faster and more efficiently which can lead to timely or even faster payments. Avoiding payment delays helps maintain better supplier relationships.
Strengthen Security: eInvoicing provides a safe approach to invoicing by reducing human errors, improving auditability, enabling the security features that come with an automated solution, and above all eliminating the risk of payment scams.
Improve Efficiency: With eInvoicing you can switch from outdated, time-consuming processes to streamlined workflows. Invoices are directly received to your accounting system, avoiding the hassle of managing emailed or posted invoices.
Cost-effective: As per the latest studies, processing an eInvoice costs $8, whereas paper-based or PDF invoices cost around $28-$25 per invoice. Also, eInvoicing frees up finance teams from manual tasks allowing them to focus on activities that help increase ROI.
Many businesses believe they have adopted eInvoicing by switching from paper to digital invoices (invoices sent via email), but the optimum benefits of eInvoicing can only be realised by automating the entire invoice process.
Studies undertaken on the Woolworths Group showcase great examples of how eInvoicing can benefit the supermarket sector:
eInvoicing streamlined their invoicing process and boosted efficiency for both Woolworths and their suppliers, reducing queries by 70% and speeding up response times from 14 days to less than 24 hours.
This ultimately led to better supplier satisfaction and stronger relationships.
Mundane tasks were automated allowing the business to focus on more value-adding tasks.
Automation of manual tasks reduced costs and eliminated the need for paper and postage when manual processing is compared to taking you "20 years (back) in time".
Interested in adopting eInvoicing at your supermarket or grocery store?
If you are in the market to discover the advantages of electronic invoicing (or otherwise eInvoicing) for your business, we are happy to help! With a wealth of experience in Peppol eInvoicing services within New Zealand, Link4 can provide your organisation a customised solution that aligns with your industry needs.
Our team of experts is here to support you every step of the way and ensure all your invoicing goals are met. We can help you onboard the New Zealand eInvoicing network (Peppol) without any disruption to your current operations. Discover more about Link4 eInvoicing at www.link4.co/nz.