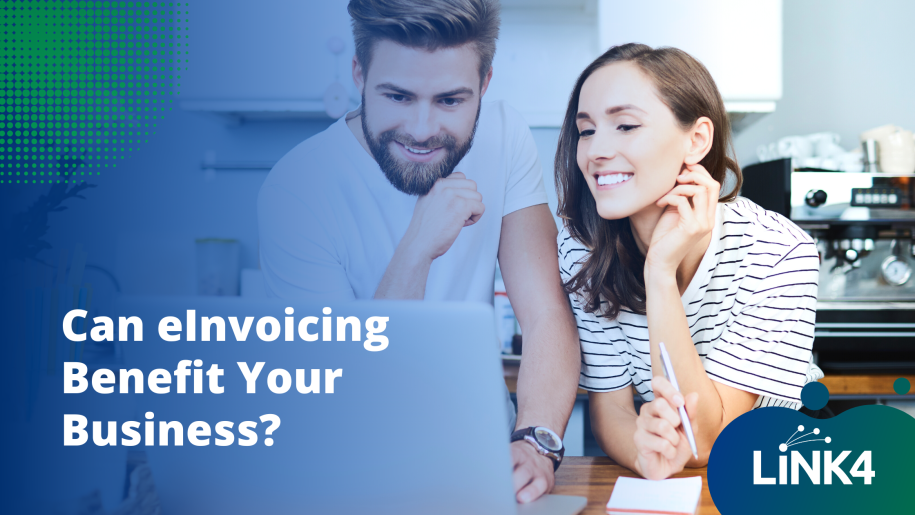 Yes.
Are you leading a large-scale or a home-based business? Perhaps you work in Finance? Maybe you are a supplier? If you said yes to any of the above, then invoicing is no foreign concept to you. But, how much do you really know about e-Invoicing? Is e-Invoicing the ultimate solution for all invoicing problems?
To cut a long story short – e-Invoicing offers simplified and modern solutions to the countless drawbacks traditional invoicing poses, while also creating value for any entity that adopts it.
What does e-Invoicing do?
It enables invoices to be transmitted electronically (not via emails or using PDF invoices) between an organisation and its trading partner's (supplier/customer) Accounting software using a standardised framework.
In Australia, this framework is called the 'Peppol' network and it's an internationally-approved standard.
What can e-Invoicing offer YOUR business? Here are its advantages.
Say goodbye to sending invoices using snail mail, PDFs or emails and get on board with swift invoice exchange. Eliminate every form of delay and start getting used to prompt and streamlined processes.
Many businesses – especially SMEs – end up losing upsetting amounts thanks to the unhealthy increase in invoice scams (Payment Redirection Scams).
e-Invoicing can significantly lower this risk, by transmitting the invoices through a safe network (Peppol). It helps that Accounting systems also have their own security layers to safeguard your valuable details further.
Traditional invoicing involves a lot of manual processes, making it vulnerable to more human errors – such as adding incorrect information when entering data manually or sending duplicated invoices.
Unsurprisingly, these affect the overall financial operation of a business and can lead to payment inefficiencies. If you are experiencing a strained partnership with your trading partners, this could be a contributory factor.
No matter what precautions you take, traditional invoicing can still lead to late payments. This can impact suppliers more than the rest.
Streamlining invoicing helps make faster payments. The Australian Government has even issued a 5-Day Payment Policy to ensure that on-time payments are made to government suppliers – this has helped e-Invoicing gain more traction recently.
From the moment an e-Invoice is created to it being delivered, you can easily track its progress from anywhere and at any time. It eliminates the burden of constantly calling your customers to confirm if the invoice was delivered.
One of the most irritating aspects of traditional invoicing is the unnecessary cost it entails. Let's look at the numbers:
– Email and PDF invoices cost about $28 per invoice to be processed.
– An e-Invoice costs only $9.
Do the math for your business – how does that look? Definitely e-Invoicing is going to be the more cost-efficient choice.
If you calculate the average time traditional invoicing can consume, the results can lead to frustration. Manual processes and rectifying errors take so much of unnecessary time, but e-Invoicing is all about efficiency. It not only increases your productivity but also your cash inflow – after all time is money!
That's not all, with a leading ATO accredited Service Provider like Link4, you can sign up for free and start experiencing the benefits of e-Invoicing instantly!