Link4:
An award-winning, Procure-to-Pay solution for any sized business.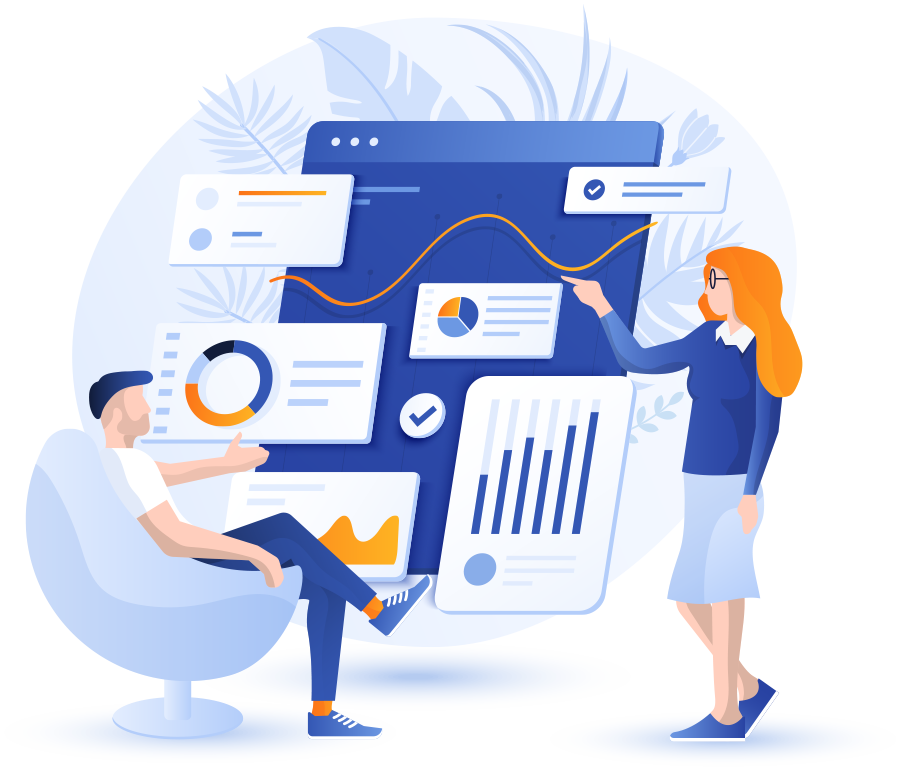 Our Link4 Team ensures a seamless invoice delivery experience via a quick and secure connection for Cloud Accounting and ERP systems.
Link4 is designed to add-on to your current accounting software and enhance its invoicing capabilities.

No matter which Cloud Accounting software or ERP system you are using, Link4 enables users to send invoices directly into their customer's accounting systems instantly. Link4 automates the invoicing process for organisations saving them time and money, and allowing them to focus more on other aspects of their business that require bigger effort and resources.

Link4, as a leading Access Point provider, has also been offering
e-Invoicing solutions to all levels of government bodies and businesses of all sizes to further enhance their operational efficiencies.

We provide flexible payment solutions for those who would like to complete the Procure-to-Pay cycle.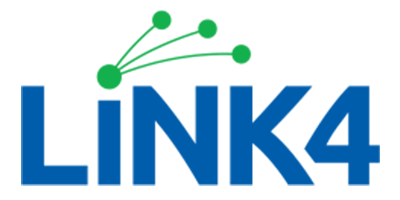 While we provide an e-Invoicing solution for businesses of all sizes, we strive to make the world a better place by making small and medium businesses more successful. We work together as Link4 to help business people realise their full potential and grow their business by capitalising on the capabilities of cloud solutions.
To ensure the Procure-to-Pay cycle is as simple and safe as possible, and automated for any size business.
2016
Offering you the BEST e-Invoicing solutions since 2016 and changing the e-Invoice landscape in the world!
Global
We are present in several countries including Australia, New Zealand, Singapore, Malaysia, the United Kingdom (UK), and now in the United States (US). Link4 is targeting to enter new global markets as we grow!
5000+
Trusted by more than 5000 businesses across the world!
Here are our Core Beliefs...
Fun
We enjoy the light-hearted exchange of jokes and flexibility. We also prefer working in a 'not-too-serious' mode. We avoid any petulant and rude behaviour.
Efficiency
We are all about achieving maximum efficiency in everything we do. We understand the value of being productive and using the best innovative tools and methods available to produce maximum results for our clients and Link4.
Honesty
Honesty and openness are essential to us. Dishonesty and unethical behaviour is not tolerated.
Trust
Our team is built on trust. We trust each of us to have the best intentions, a positive attitude, the capability to put our best efforts forward at all times, and to be genuinely resourceful to achieve success as the Link4 team.
Diligence
We take pride in what we do and how we do it. We are attentive, focused and professional in the way we hold ourselves, work, cooperate, and serve our clients. We learn continuously and keep our knowledge and skills up-to-date.
Respect
Self-respect and respect for others are important. We understand that all of us have unique individualities, and we honour diversity. We respect each other's and our clients' space, time, work, and views.
Positivity
We appreciate the encouragement and keeping a positive attitude despite all adversities, stress, risks and failures. We keep our heads high. We don't give up. We learn from our experiences and persist with our goals.
Family First
We understand the importance of spending quality family time. We encourage our employees to maintain a healthy balance between work and family life. It's our goal to do the same for our clients - we help our customers minimise their working hours, allowing them to spend more time with their families.
They make Link4 possible!
Our friendly team of software developers, client support, and sales and marketing specialists ensure smooth day-to-day operations of Link4.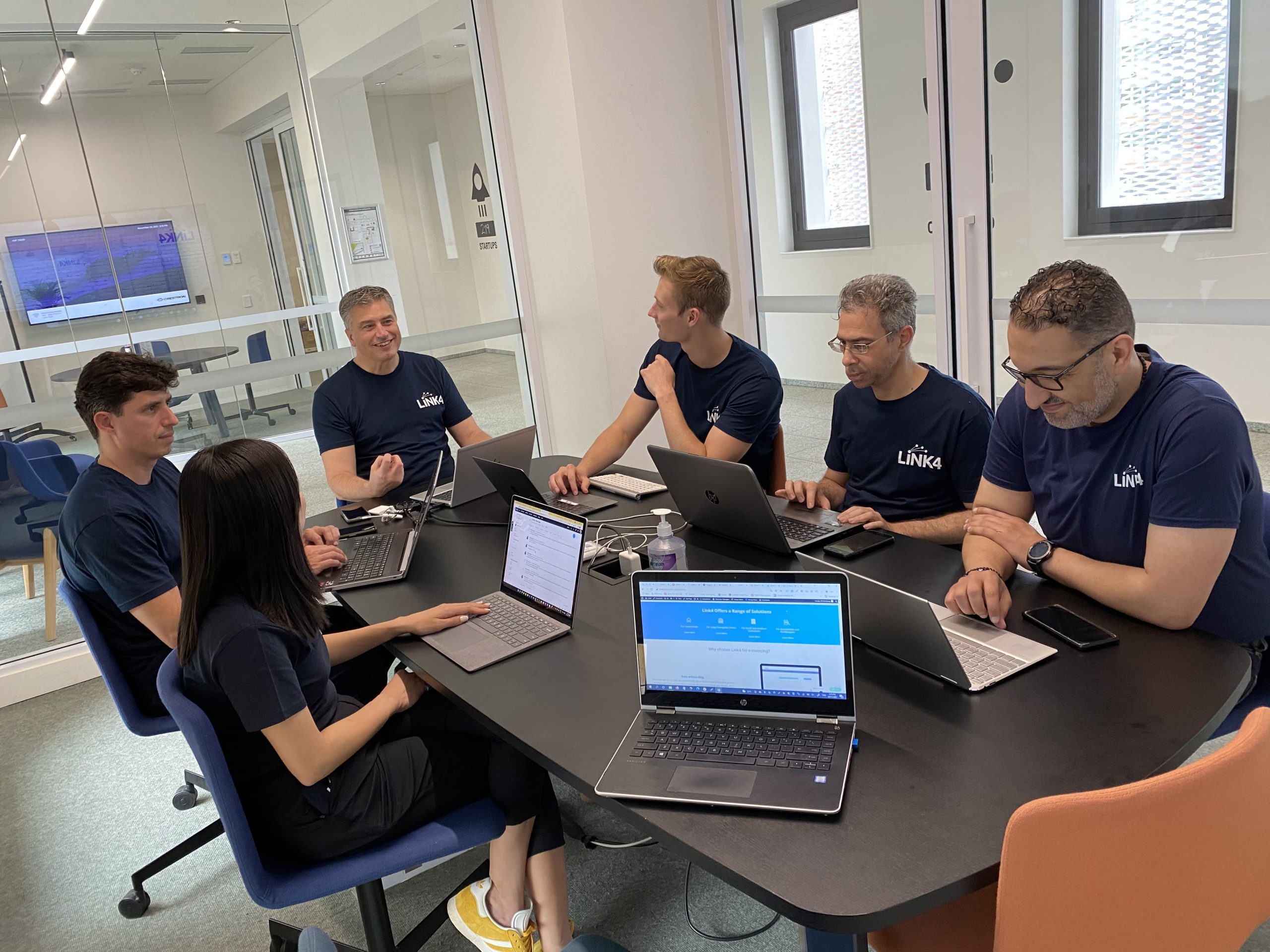 Robin Sands
Chief Executive Officer
With over 20 years of experience providing solutions to businesses of all sizes, Robin is a results­-focused Senior Executive who combines entrepreneurial vision with strong business acumen. He has spent many years working with organisations throughout Australia, Asia and the USA (including 2 years based in Silicon Valley). In 2020 he was a finalist 'Australian Entrepreneur of the Year', and after more than 7 years in the industry, he is regarded as one of the leading e-Invoicing experts for Small Businesses.
Sam Hassan
Chief Technical Officer
Sam has 16 years of experience in Digital Marketing and Software solutions. His key role is in understanding the technical solutions required to meet the needs of the market and then creating and maintaining the solutions from a technical perspective. Sam understands how technology can be applied in the real world to solve the day-to-day problems of business people. He works with clients to ensure they have the right solution to meet their needs.